---
---
N T C
N T C N T C N T C
N T C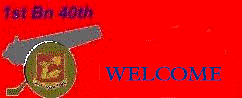 1st 40th Arty Web Reunion Join Us
HARD TO FIND FP EXTENSIONS CLICK PIC
RETIREMENT TRAVEL AND SECOND CHILDHOOD
BACKPACKING YELLOWSTONE CLICK HERE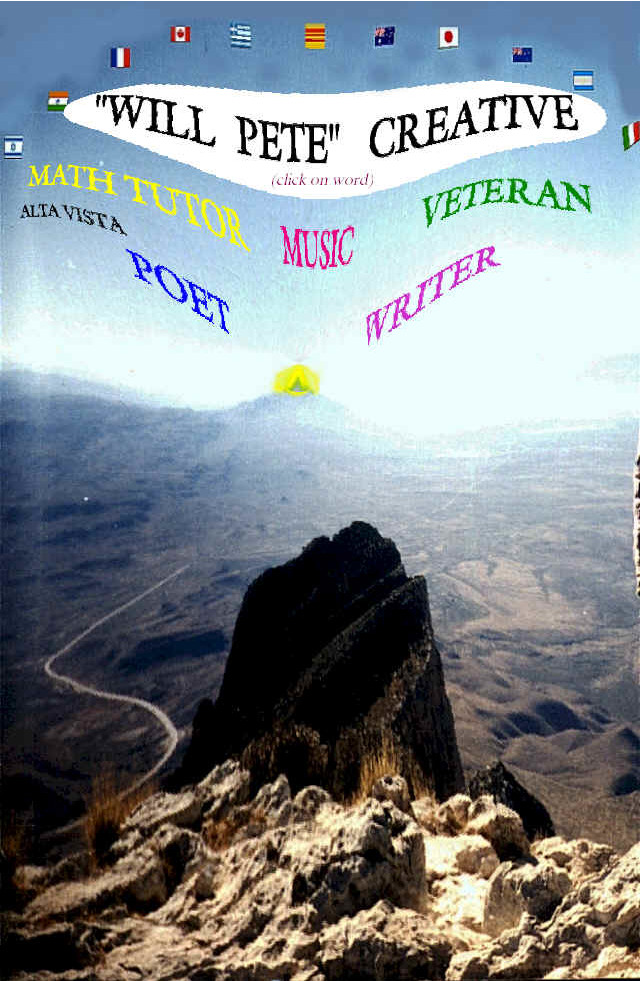 Will Pete Creative Home Page reflects my life as a Singer, Songwriter, Musician, Poet, Writer, and my experiences as a Veteran, while currently working as a Math Tutor and Teacher. Traveling has been a rewarding experience throughout the U.S., Canada, France, Italy, Greece, Israel, India, Australia, New Zealand and Tahiti.
Life hasn't been easy, but I've tried to follow an old Indian saying since my childhood...Don't Lie, Don't Quit, Don't Look Back.
"Ex Animo Sic Itur Ad Astra"
Link Exchange -Feedback - SearchWillPeteCreative - My Favorite Links
11/05/22
Will Pete Home Page is a member of the

Want to join the ring? Get info Visit other sites in the ring now!
[Prev][ SkipIt ][ Next5 ][ Next ][List Sites] [ChatRooms]